Media Room
News
First Annual Honorary Board Member Dinner (11.02.2014)
The AD Foundation partners with boys and girls clubs
To Encourage, Empower and Educate Our Youth Through Music
Knoxville, TN, November 12, 2014– Aaron's Room, a state of the art music room named in memory of Aaron Douglas, is in the initial development stages at the Boys and Girls Club of Loudon County. This room, designed for all ages, will have all manner of instruments, computers, sound systems and even a sound booth, which will provide a unique opportunity for young people who might otherwise not be exposed to music and the arts in this contemporary setting.
Earl Anderson, the AD Foundation board president, states, "We are very excited to begin this journey with the Boys and Girls Clubs. Aaron was an extraordinary athlete, but his first love was music. We are so excited to share his life story in this positive environment and include in that message the very real danger of prescription drug abuse."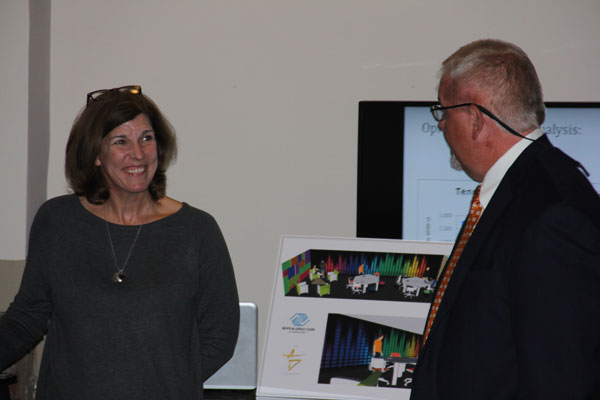 The AD Foundation kicked off its fundraising efforts by hosting their Honorary Board at a Kreative Events catered dinner at the Southern Depot on Sunday, November 2. The Honorary Board, which includes Coach Phillip Fulmer, John Bruhin, Tony Spezia, Coach Shelley Collier, Sheron Bibee and Coach George Quarles, was introduced to the music room concept with presentations by both Karla Douglas and Earl Anderson. Barbara Tallent, a designer at McCarty Holsaple McCarty, presented the initial design plans. Denise Douglas shared the devastating statistics of opiate abuse in our state. Not in attendance due to prior commitments were Honorary Board Members Alan Cockrell, Charles Davis, Ronnie Long and Jimmy Sexton.
Karla Douglas, Aaron's mother, explains, "I truly believe that Aaron has guided our hand here. We were struggling to find a way to share his story, to help save someone from having to go through what we went through, but we didn't know the best way to do that. When the music room concept came to us, we all felt like it was exactly the right way to go. I am so excited to get started!"
The AD foundation, named in memory of Aaron Douglas, has been established to give voice to the epidemic of opiate abuse.
When Aaron died tragically of an accidental overdose on May 12, 2011, his parents, Karla and David, faced that one moment no parent should ever face – the senseless, painful death of a child.
But with deep faith, love, friends and familial support, the Douglas' have turned their grief to action.
The AD Foundation is set to encourage, empower and educate young people on the dangers of prescription drugs and attempt to save just one more life.
# # #
If you would like more information about this topic, please contact Earl Anderson or Karla Douglas at (865) 765-3431 or email at info@theadfoundation.org.